Penthouse with PANORAMIC ROOF TERRACE
Unit: "B"
VRBO 326435
The Trastevere Penthouse apartment unit "B" is also provided with a private PANORAMIC ROOF TERRACE.
This property can be rented for daily (minimum #4-5 nigths) and weekly periods too.
This property is located quite in the Heart of Old Historical centre.
The panoramic Terrace will let you enjoy a terrific view of Rome's rooftops, monuments and churches (including S. Peter Dome !).
Then, even though Trastevere is a very live area, the street where the property is located is one of the most quiet of the district.
Ideal for 2 people, this property can also accommodate up to 2 adults + 1 child.
It's a 3rd floor and half (no elevator), bi-level apartment, recently renovated. The lower level consists of the living/dining room with a sofa bed and the kitchen corner.
The upper level consists of the bedroom, the bathroom and the access to the Panoramic Roof Terrace.
Beds: #1 double bed (140x190) + #1 double sofa bed in living/dining room (l140x190)
1° level: living room (with sofa-bed) + kitchen corner
2° level: bedroom + bathroom with shower box + panoramic roof terrace with wonderful view
NOTE: the upper level (bedroom), cause is located quite under the roof, has a low headroom in some areas (headroom in the upper level goes from mt. 1.70 mt. to 2.70 mt. - please see photos of the interior).
The apartment is provided with:
Satellite
FREE WIFI
Stereo CD player (with Bluetooth to load your music)
NEW SMART TV in bedroom (not showed on actual photos)
Bathroom full made with precious "Travertino Marble"
New A/C machine (evergy saver & eco-friendly).
Washing machine
Hair dryer
Iron/iron board
Microwave

Panoramic Roof Terrace equipped with "lanai"/gazebo, table/chairs, gas BBQ ("Weber"), led "ambient" lights, recliner arm chair and lots of plants, flowers and organic (seasonal) spices.
Click here for REVIEWS !
Crib/cot & highchair can be available (free of charge) upon previous request.

To check AVAILABILITY and quote a rate CONTACT US at info@angelishouse.it
As owners, we rent fully furnished properties: we do not provide breakfast, daily-weekly maid service or any additional extra service.
For any further questions, do not hesitate to contact us !
Your questions will always be WELCOME :)
Roof Terrace with Wonderful Panoramic View
Table/chairs, gas Barbecue ("Weber") and lots of plants, seasonal spices & flowers
Click here for REVIEWS !
Municipally License #15055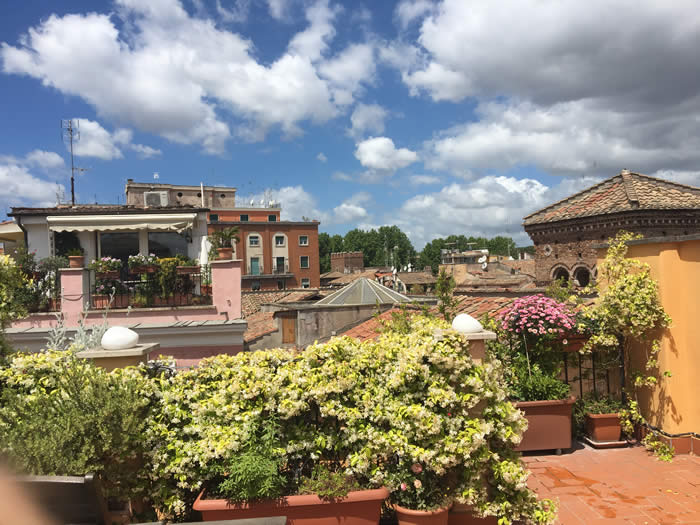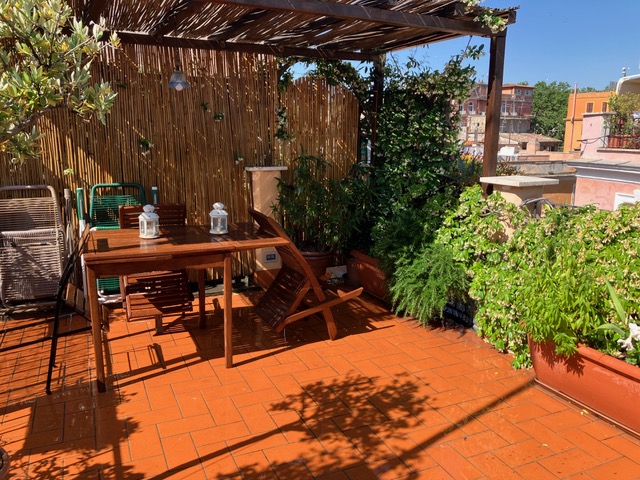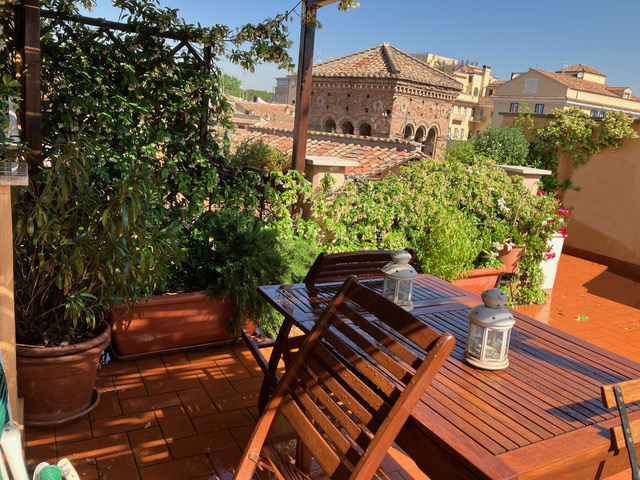 Fresh Organic spices (Rosmarino, basil and more)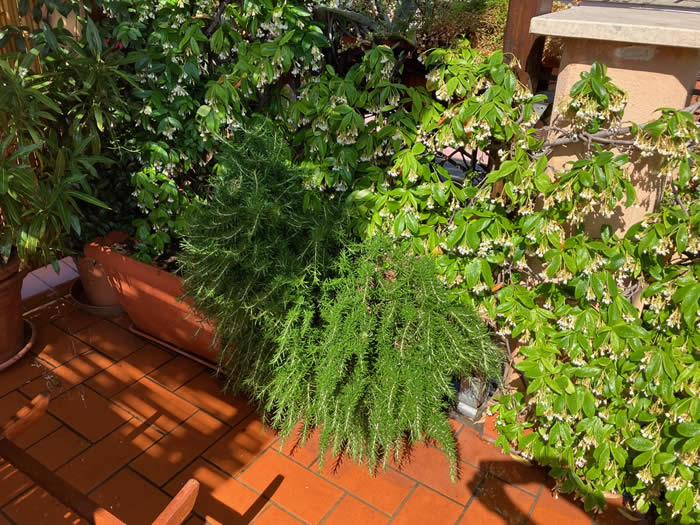 Bedroom with NEW SMART Flat TV satellite provided.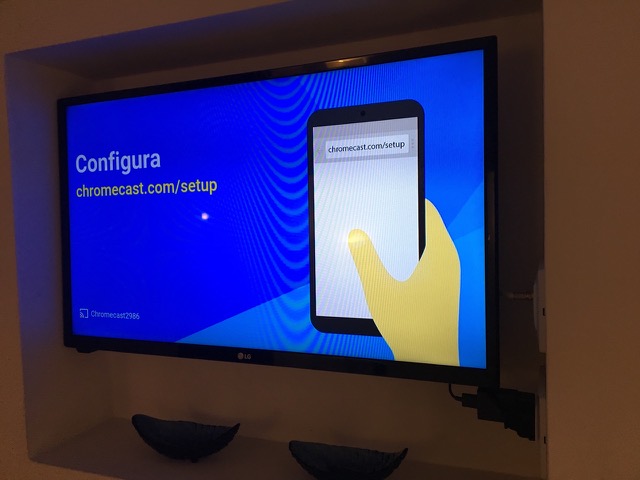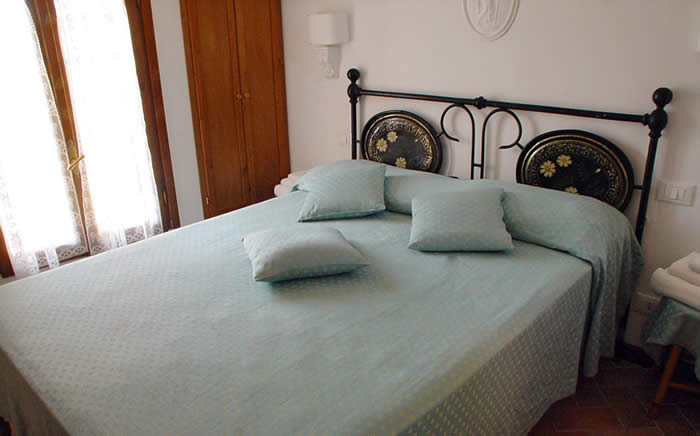 Kitchen corner (fridge + 2 electric fires + microwave)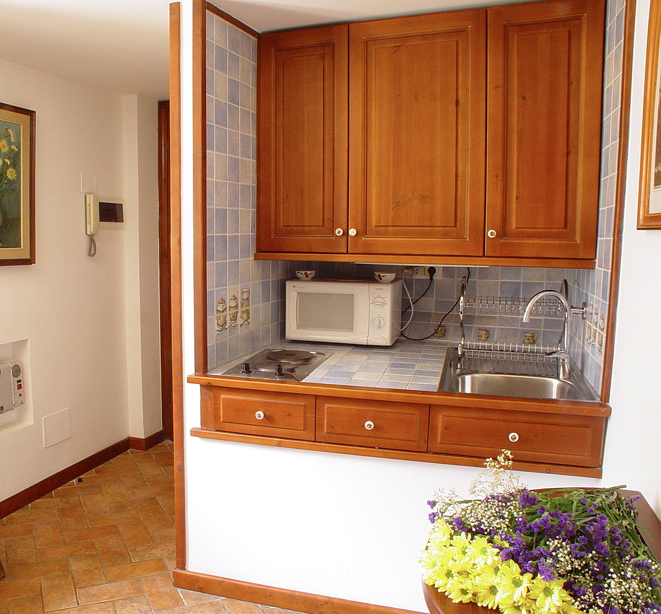 Sofa bed (living room)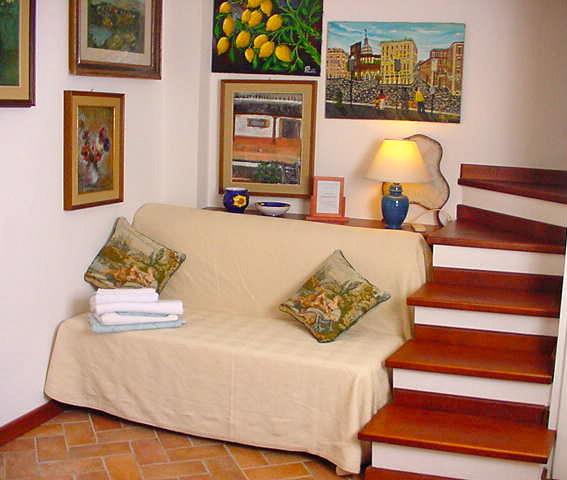 Stairs from 1st level (living) to the 2nd level (bedroom+bathroom+terrace)
Bathroom with shower box (full made with "travertino"marble)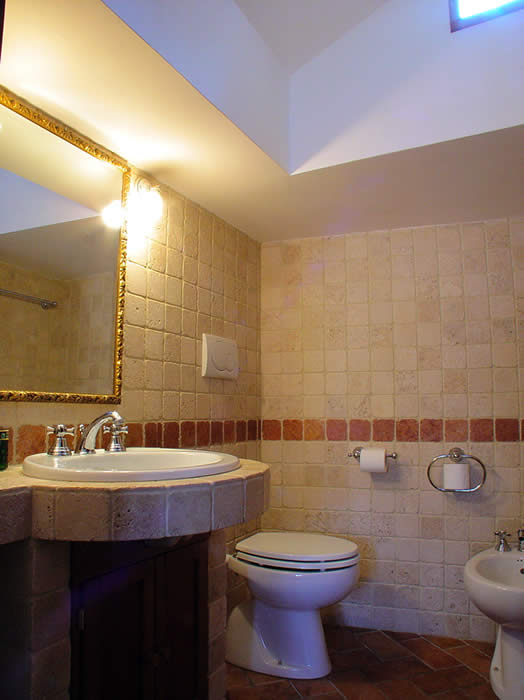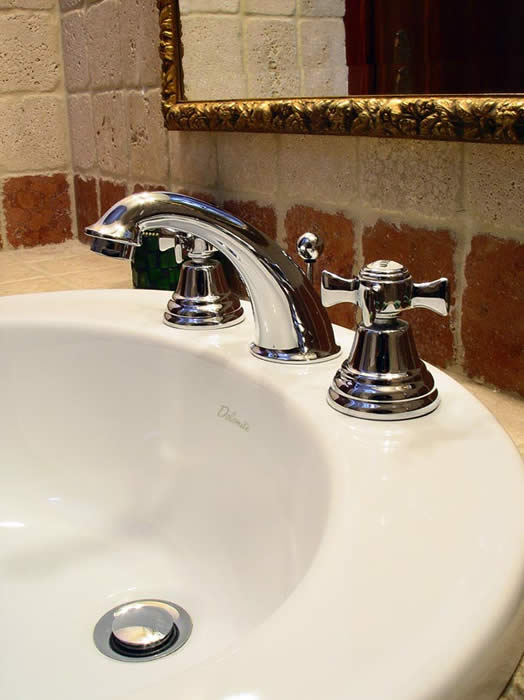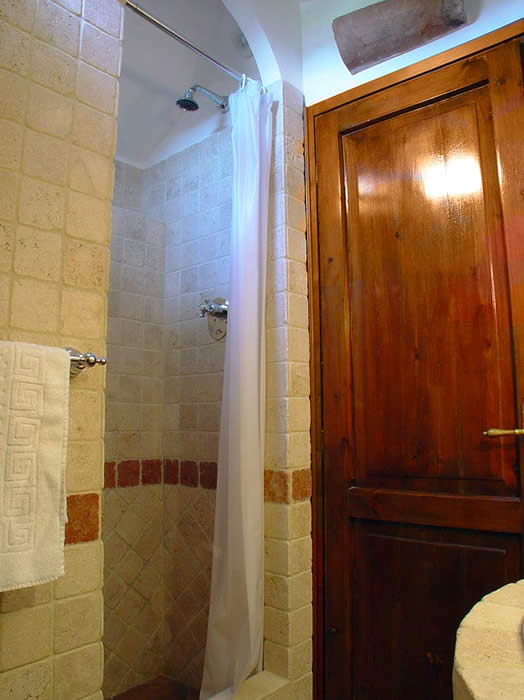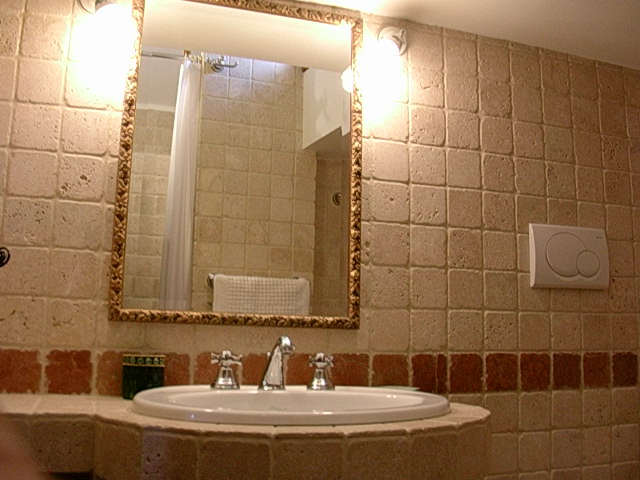 Living (extandable table width)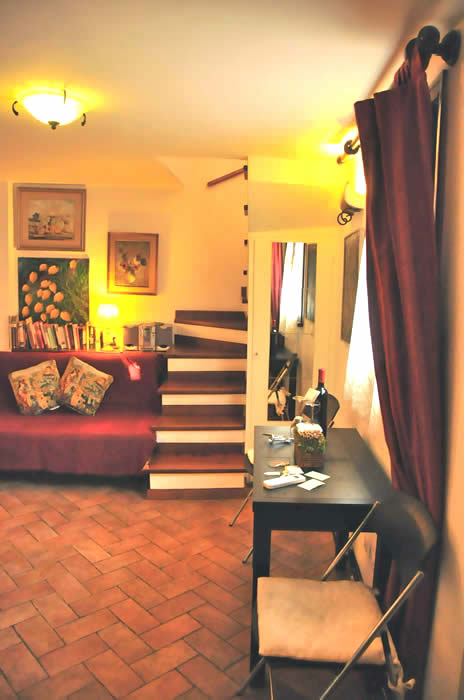 New radio CD player with bluetooth to load Your music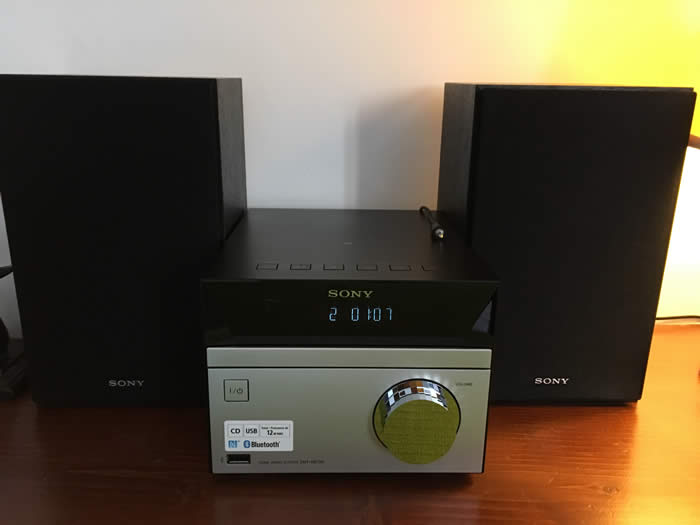 Take your time and relax enjoying the Wonderful Terrace View)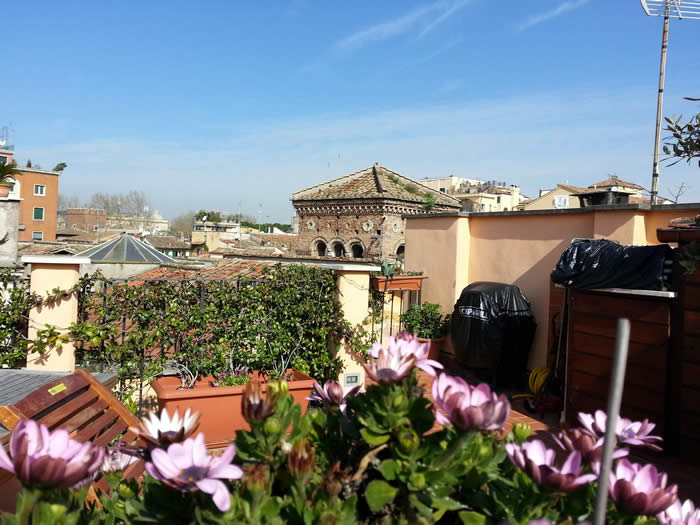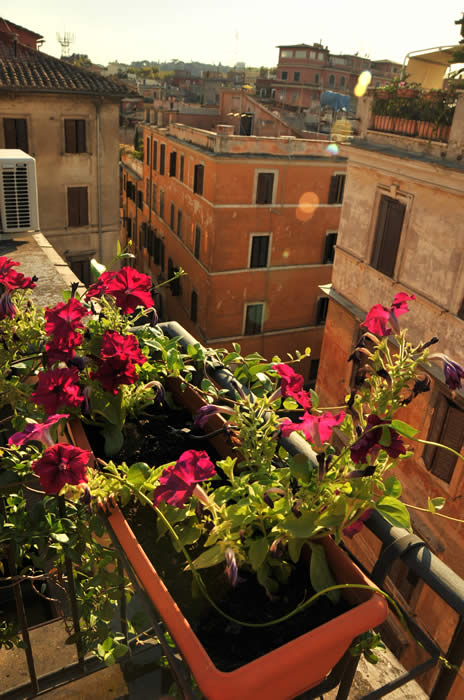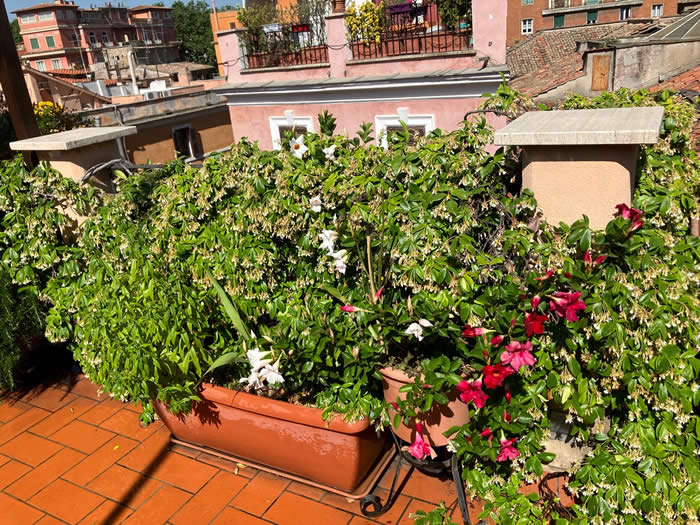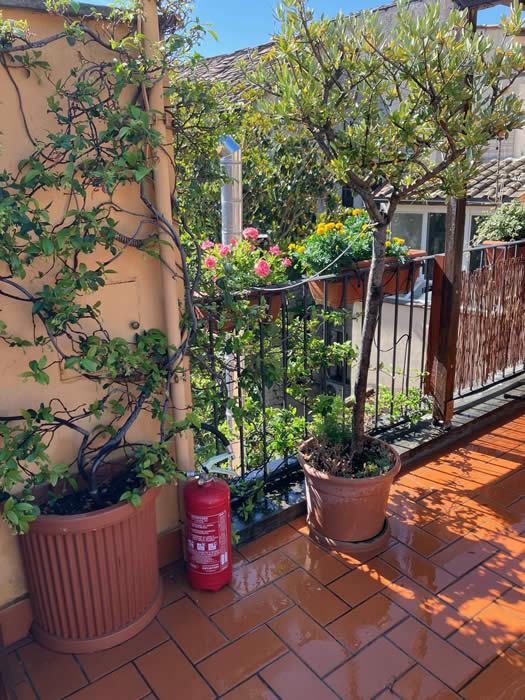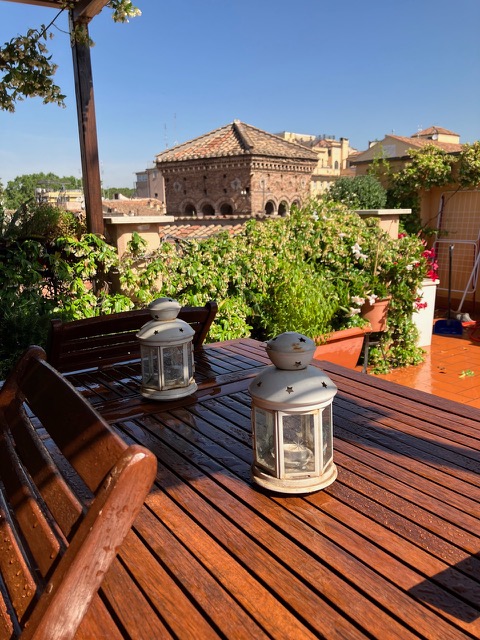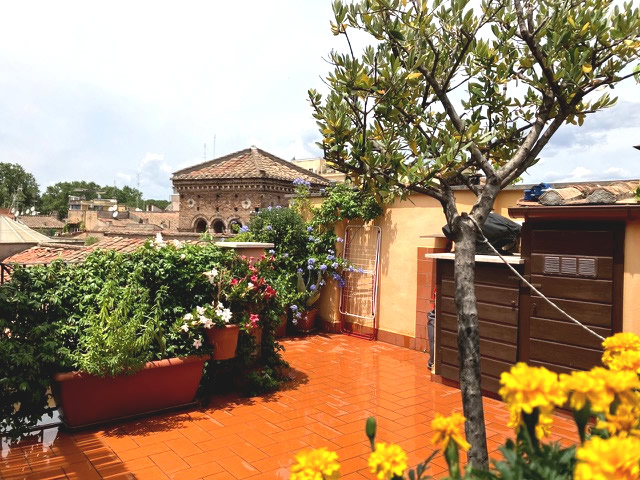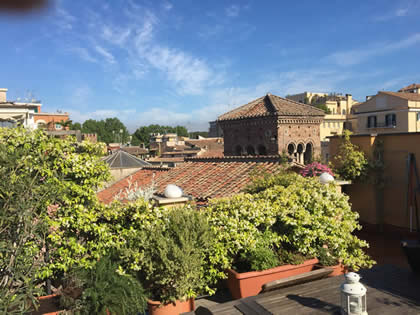 This terrace allows the Panoramic View of S. Peter Dome.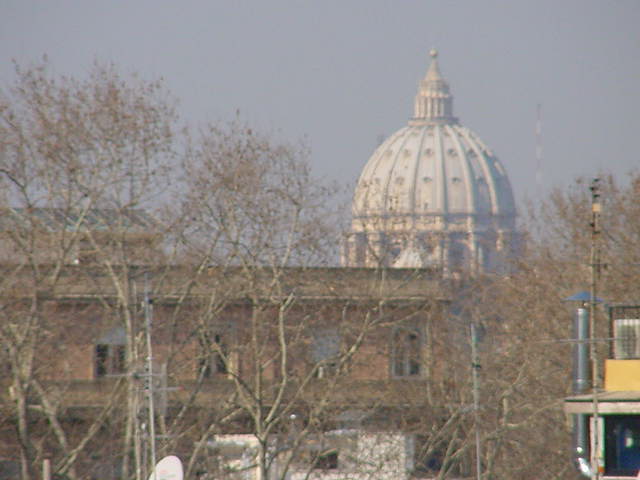 Building stairs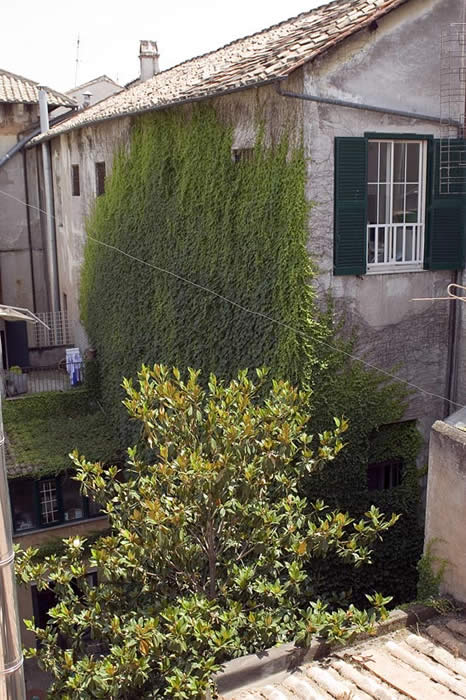 "Lowheadroom" detail on the 2nd level (bedroom)