Trastevere Penthouse with PANORAMIC ROOF TERRACE
Unit: "A"
The apartment "Trastevere Penthouse A" was recently completely restored.
This Penthouse apartment is provided with a large PANORAMIC ROOF TERRACE.
The panoramic Terrace allows guest to enjoy maglificent views of Rome' rooftops.
This property is located quite in the Heart of Rome Historical centre.
The lower level consists of the living/dining room with a sofa bed and kitchen area, the 1st bedroom and the 1st bathroom.
The upper level consists of the 2nd bedroom ("master"), the 2nd bathroom and #2 accesses to the large Panoramic terrace with a WONDERFUL view of Rome.
This apartment quiet. In fact, even if (mostly at night) both natives and tourists like to walk in the narrows "vicoli" characteristic of this area, the street where the property is located is one of the most quiet of the area.
Then, to improve confort (and save evergy) all the windows are also "double glasses" provided.
Sleeps (up to 4+1 people): #2 bedrooms (1st with king bed 160x190 - 2nd with queen size bed: 145x190) + #2 bathrooms + living/dining room with kitchen corner and #1 single sofa bed (single: cm. 200x82).
1° level: dining room (with single sofa-bed) + kitchen corner + 1st bedroom + 1st bathroom (with shower box).
2° level: 2nd bedroom + 2nd bathroom with bathtube/shower + laundry room + large terrace with wonderful view !
(!) If more than 4/5 people in party (or if you just look for a #3 bedrooms + #3 bathrooms property): in the same building, side by side, is located the apartment "Trastevere Penthouse" unit "B".
NOTE: each apartment (unit "A" and "B") has its own terrace.
The apartment is provided with:
Crib/Cot & High chair can be availabl, free of charge, upon previous request.
Low season: 3 Nov to 23 Dec / 7 Jan to 28 Feb - High season: 1 March to 3 November - Very High season: since 23 Dec till 7 Jan and the Easter time week.
To get a QUOTE or for more INFOS please CONTACT US :)
Availability calendar

Roof Terrace with Wonderful Panoramic View
(sunbeds, Lanai/gazebo, table x 6 people, gas Barbecue ......and lots of plants and flowers)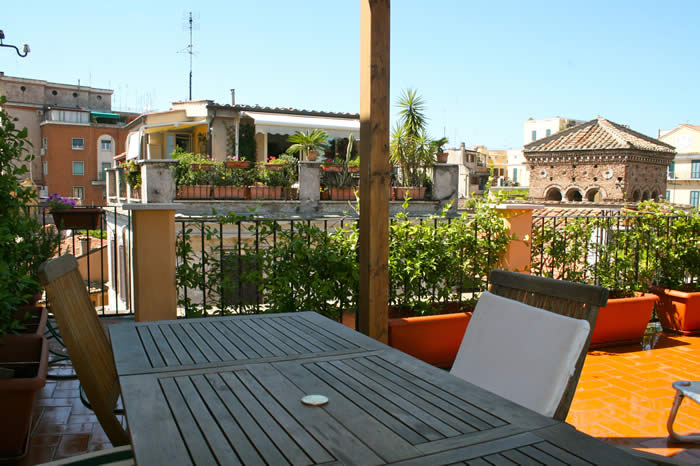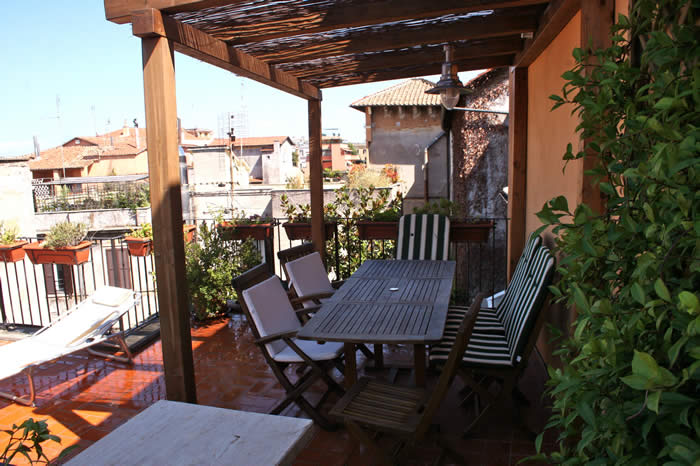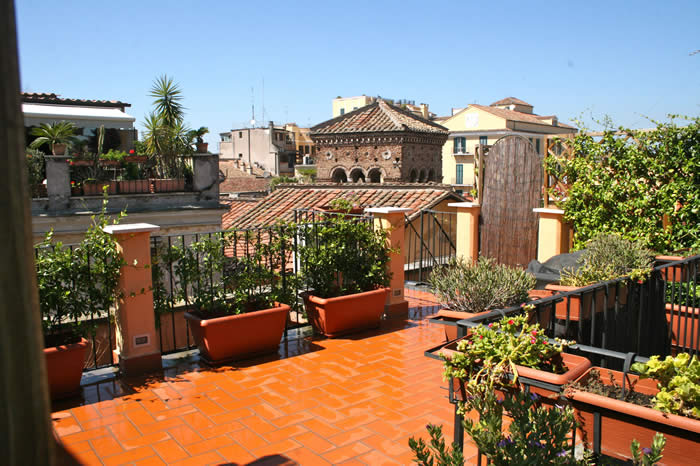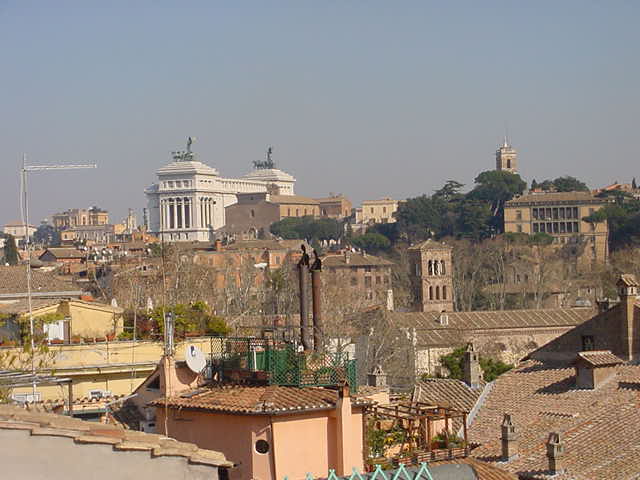 The Terraces allow the Panoramic View of the S. Peter Church Dome too!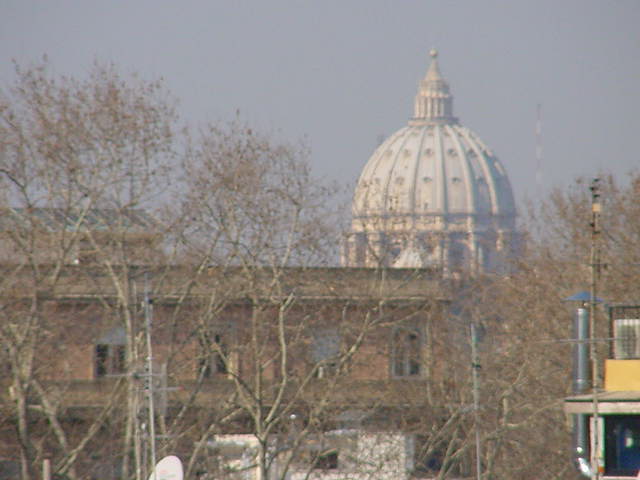 Master bedroom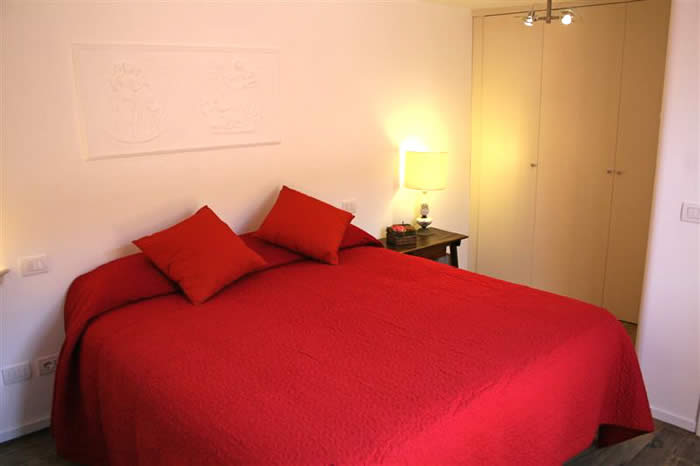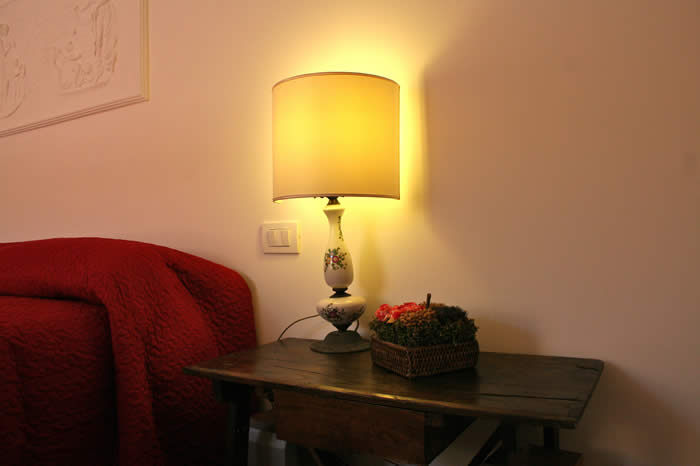 Master bedroom ("bassorilevo" detail)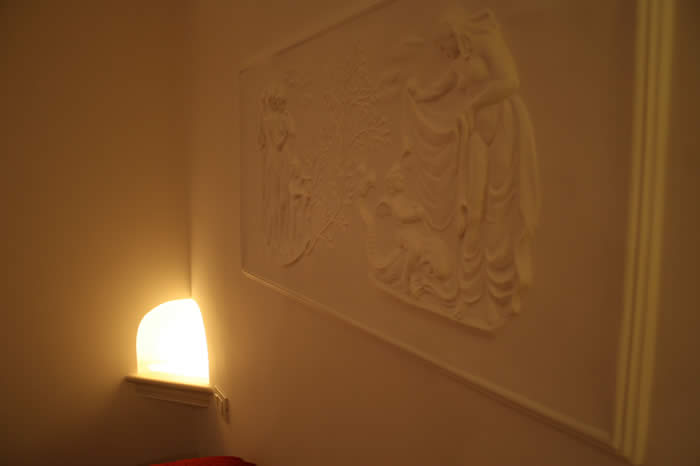 1st Access to the Terrace
NOTE: there is also an additional access from the Master bedroom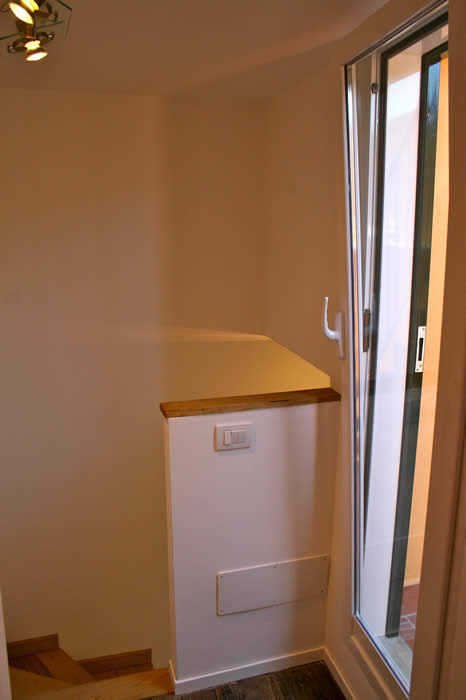 Master Bedroom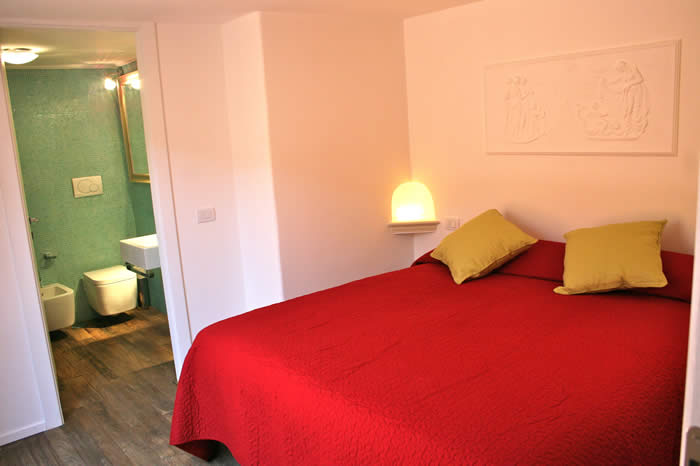 Flooring: authentic "Ancient" Parquet (full "Olmo" wood)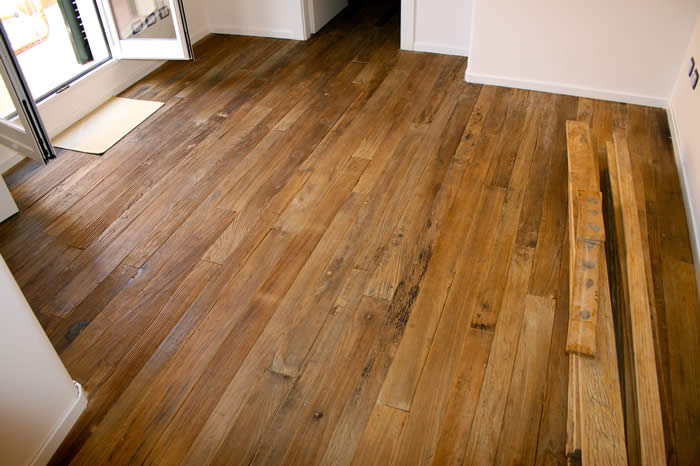 1st bathroom
- bathtube with shower and precious "Glass" mosaic -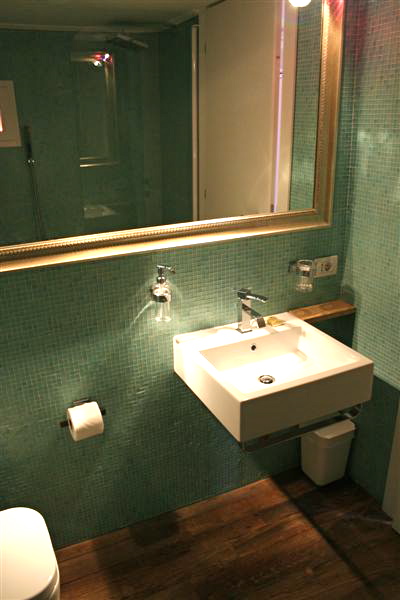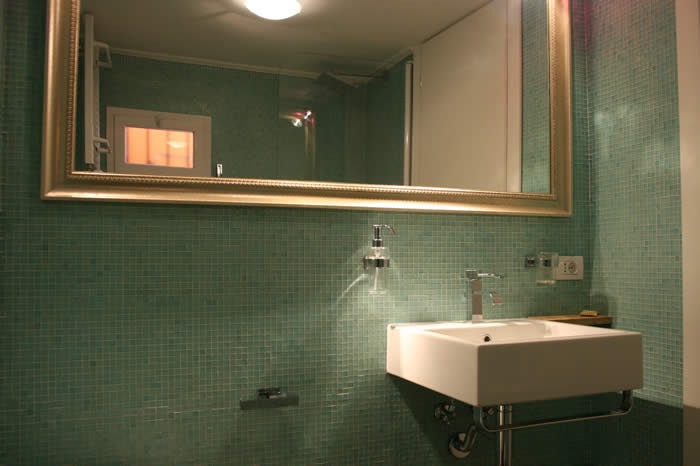 2nd bedroom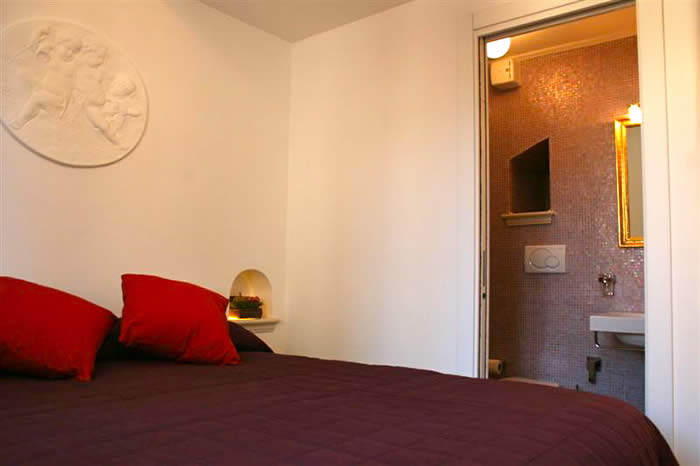 Flat HD TV (in each bedroom) and AC (New energy-saver) in each room
2nd Bathroom
- Shower Box and "Glass" mosaic -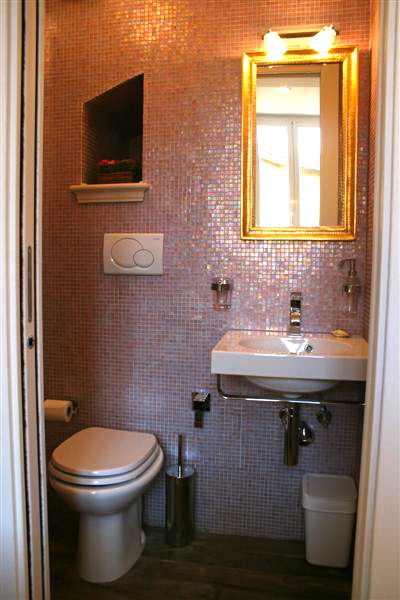 Shower box (2nd bathroom)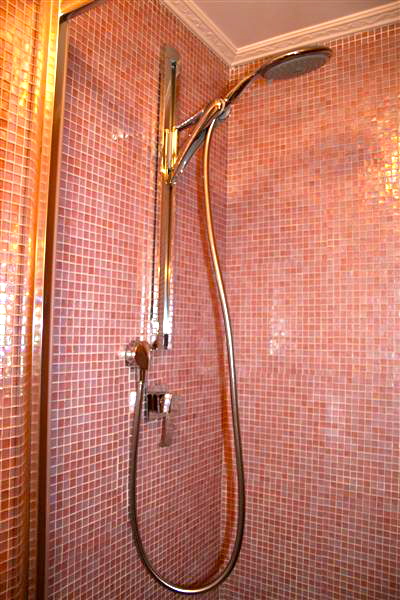 Living/Dining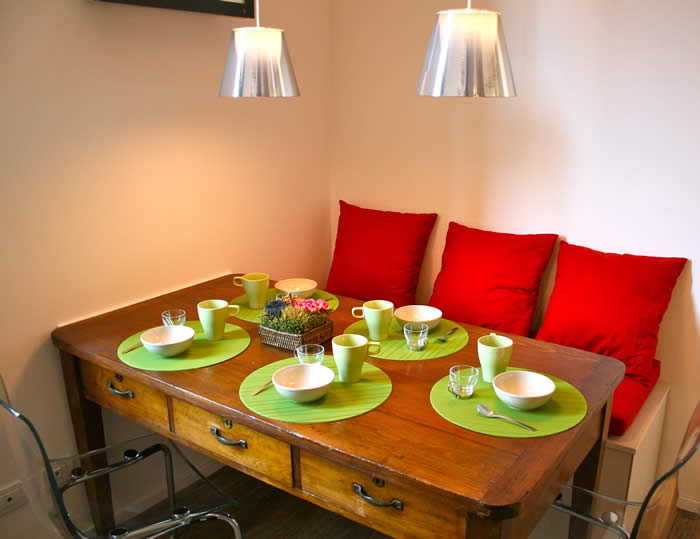 Living
Sofa bed: single 200x82 cm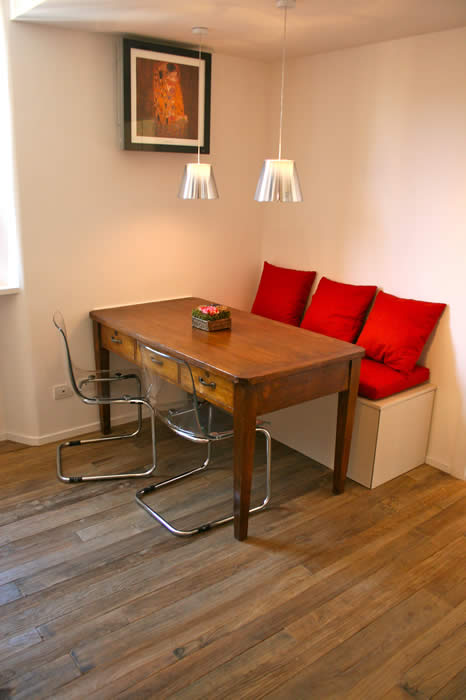 Kitchen (dishwasher, oven and full cooking-meals utensils)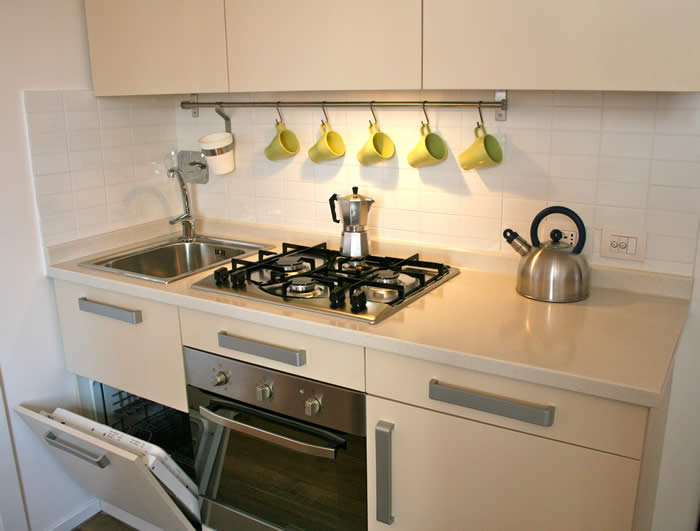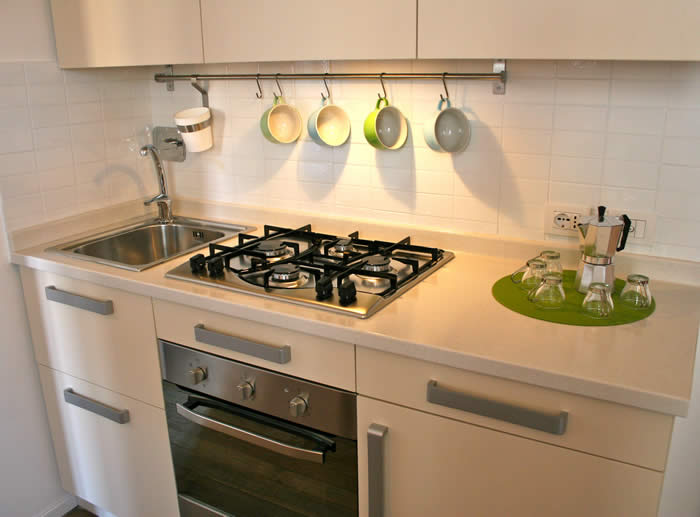 New flat HD TV (in each bedroom) and AC in each room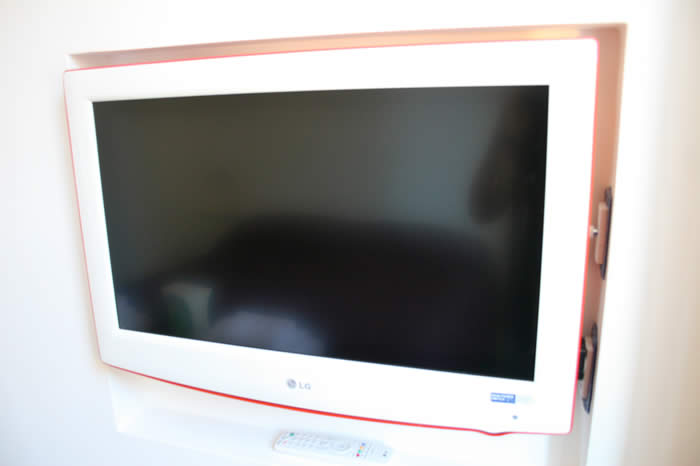 "Design" A/C split detail (living/dining room)
All the machines are class AA+ (evergy-saver and eco-friendly)
Laundry room (New washing and dryer machine)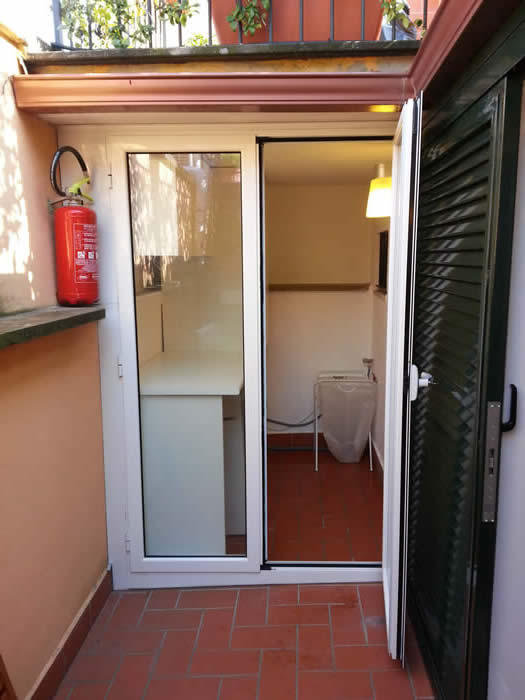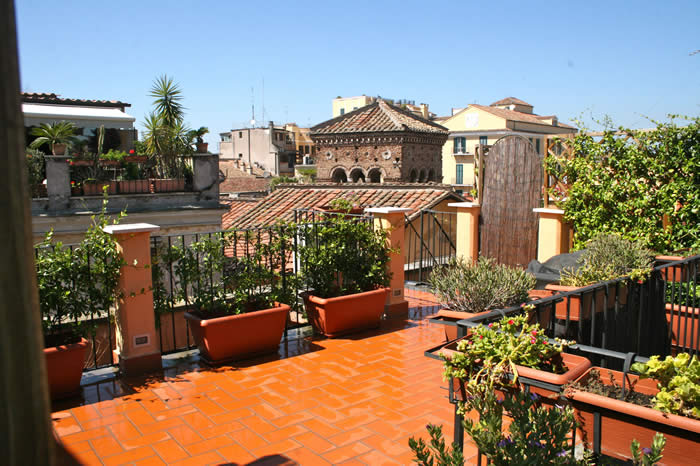 "Rosmarino" "Mint" and "Timo" plants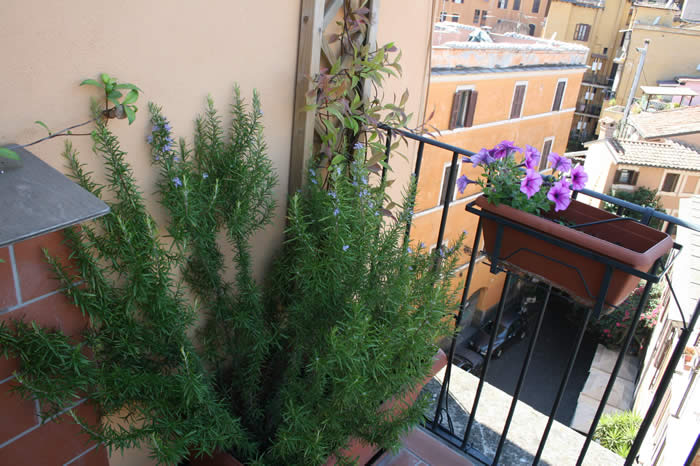 Led "Ambient" lights on terrace