Roman Forum / Colosseum

"Monti" district



"Monti" district was originally one of the most ancient suburbs of Rome. This district is situated in quite the Heart of the Historical center just a stones throw away from the Colosseum and the Imperial Roman Forum ("Foro Romano") and about 10-20 minutes (by walk) to the Pantheon and "Piazza di Spagna".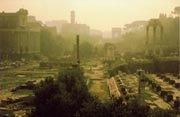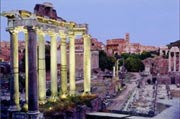 Colosseum: originally known as the Flavian Amphitheatre, after the family name of Vespasian, it was inaugurated by his son Titus in 80 AD. The massive structure could seat more than 50,000 and the bloody gladiator combat and wild beast shows held there. Nowadays the Colosseo is the international symbol for Rome and still is one of the most amazing constructions of the ancient Rome and a must see for everybody who visits our magnificent city.
"Monti" neighbourhood is charming, still filled with local shops, enoteche, wine bars and restaurants..... perfect if you want to feel like you live there !
Then, we will also provide our "personal local guide for restaurants, wine bars, Atm ... ...and more :-)
PROPERTY'S LOCATION: the building is situated just a few steps from Colosseum & Roman Forum !!
That's why almost all the major sites are really located at VERY easy walking distance. The "Trevi Fountain" is also located at 10-15 minutes (by walk) from the property.

The building is a small 18th Century "Palazzetto" that was recently completely restored and parted into #4 apartment-studios.
The whole building consists of #4 apartment-studios (only) decorated and furnished with impeccable taste and charm. Wood ceilings, refinited pictures, full wood furnitures (custom "hand made" !) and "cotto/parquet" flooring complete the interior design.
(!) A Metro/subway stop (Line "B" - Stop: "Cavour") is also located just 100 mt. from the building. This is an easy and fast connection for the FCO airport as for the main train station ("Termini").

A private Garage is located just 100 meters from the property (we cannot make any reservation or quote their rates).
COMFORTS: Heating-AC independent system (new "inverter" machines), LCD TV, Satellite, hair dryer, orthopedic mattress, well equipped kitchen corner, kitchen utensils, "cotto" flooring.
Private Terrace*, Wood parquet*, gas BBQ* and fireplace* (*unit "A" only).
Roman Forum / Colosseum area ("Monti" district)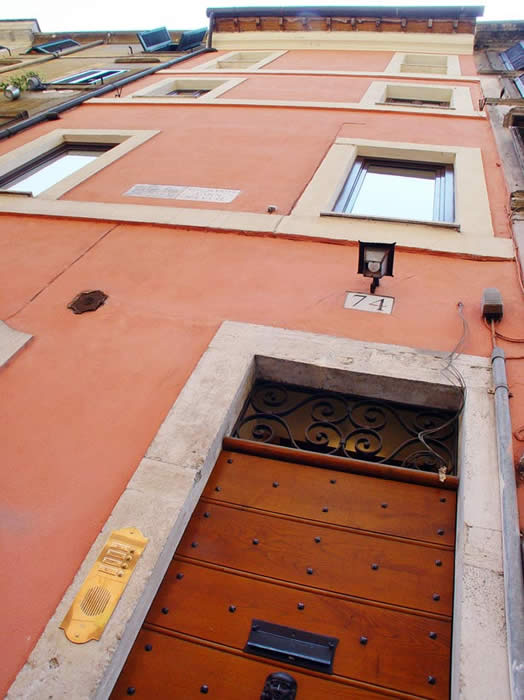 Street: "Via Leonina"
- Historical center -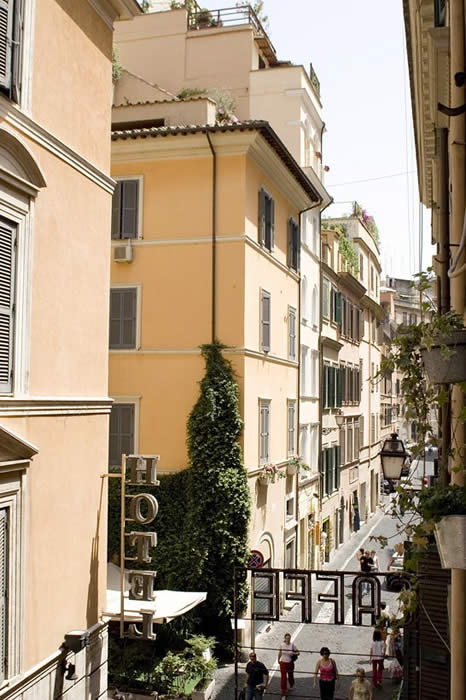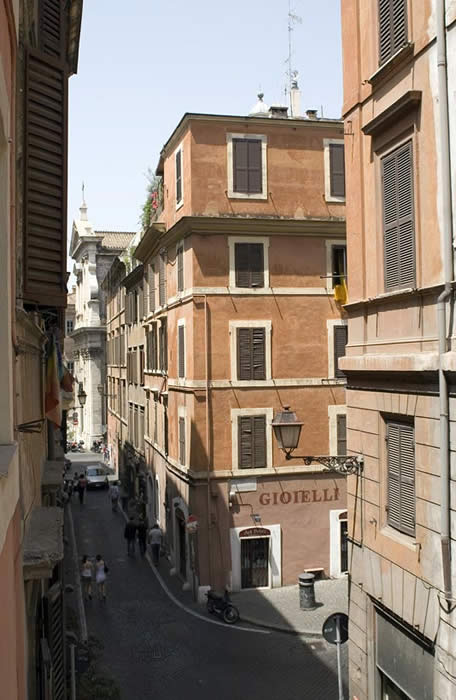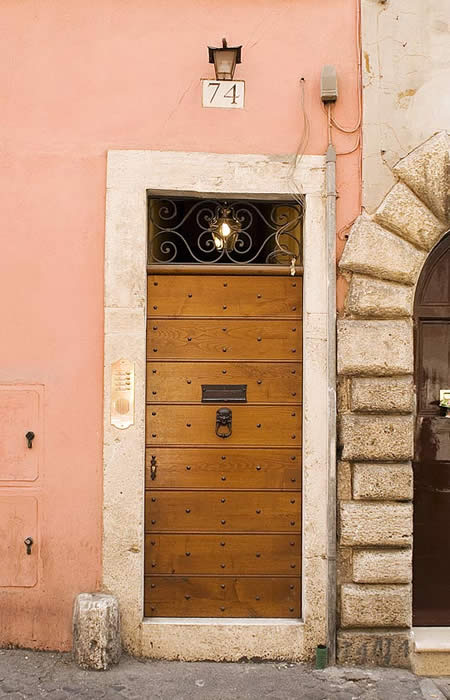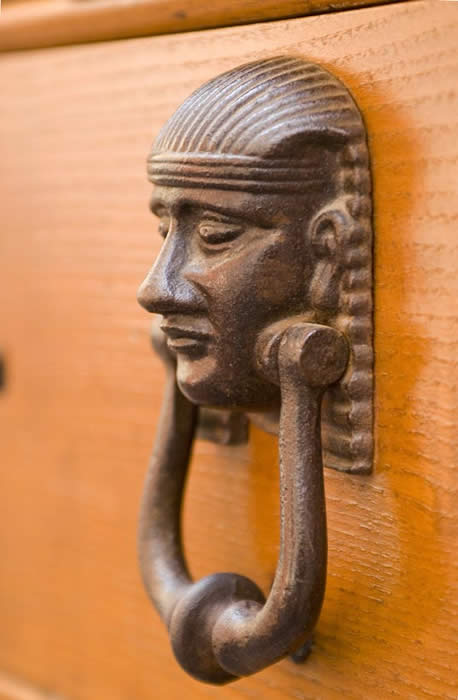 Stairs