Apartment Rentals in Rome
All our apartments are located quite INSIDE the "OLD" town.
All the apartments were recently restored and are now provided with Satellite and A/C (new inverter machines, powerful, silent and eco-friendly). Properties that can be rented for daily-weekly stay (Trastevere Penthouse "A" and Trastevere Penthouse "B") are also provided with FREE WIFI.
Our rates are FREE of any "commission" or "service fees" because we are quite the owners of the properties we rent.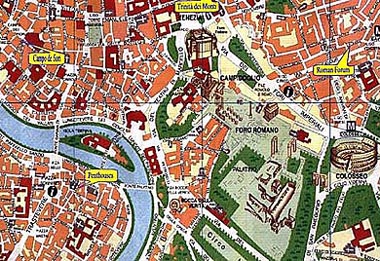 We really want to help you make of your stay in Rome a memory that you'll treasure forever.
We have different types of apartments in the best locations of Rome, so be assured that we can accommodate your needs and style, whatever they might be.
Contact us, tell us what you need and we will do the rest, let us help you make your stay here meet your expectations.

All our properties are NO smoking units (with the only exception any eventual Terrace area).
We would love to have you and your family with us for your stay in Rome !
If you have any other questions, please, do not hesitate to contact us.
Arrivederci a Roma !